This course has been designed for those working in operational roles where they are required to perform work at any height where there is a potential to fall and cause injury, fall from one level to another, work in elevated work platforms or work from scaffold.
Cover the skills and knowledge required to work safely at heights including safety requirements, site inspection, signage, PPE, access, use of equipment, clean up and legislation.
Upon successful completion of assessment task(s) students will be awarded a Statement of Attainment for unit: RIIWHS204E Work safely at heights.
Industry standards recommend completing the course every 2 years to maintain currency.
As there is an outdoor component to this course please ensure you wear appropriate clothing for the predicted weather conditions, including hat, long sleeves, wet weather clothes etc.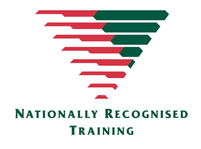 DO I NEED TO REFRESH?
Technically this certificate does not expire; however, WHS legislation mandates that competencies must be regularly re-assessed for working safely at heights certification. The Working at Heights Association (WAHA) and other industry bodies recommend undertaking the course at intervals of no greater than two years to maintain currency.
https://waha.org.au/height-safety-training-courses/
https://legislation.nsw.gov.au/view/html/inforce/current/sl-2017-0404#sec.289